The Year 2018
… on CSSence.com
Index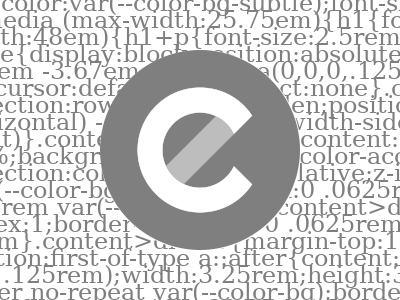 Dear visitors, i.e. search engines and you: This is an archive page. It makes it easier to find blog posts, even those that no longer classify as "most recent".
All posts
Turning regulations into something positive.

Editorial



Rachel Andrew bids farewell to CSS frameworks.

Note



Mischa Andrews on innovation that comes from accessibility.

Note



You think it's easy to determine the first letter of a sentence? Think again!

Code



Recommending "Conversational Design" by Erika Hall in times of Google Duplex.

Note



@CSSDayConf 2018 Day #2, enjoying eight great talks in Amsterdam.

Event



@CSSDayConf 2018 Day #1, all eyes are on User Experience.

Event



I've turned off font loading six months ago. This is what I learned.

Essay



Turns out there are multiple ways to maintain aspect ratio nowadays.

Code



Jared Spool encourages people to activate Image Alt Text on Twitter.

Note


The list above contains ten entries, but there are a lot more in other sections on this site. To see what else is going on, you may want to head over to the home page or browse using the navigation below.