The Year 2021
… on CSSence.com
Index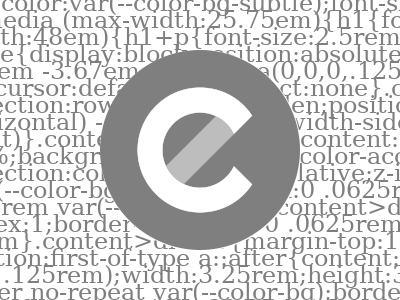 Dear visitors, i.e. search engines and you: This is an archive page. It makes it easier to find blog posts, even those that no longer classify as "most recent".
All posts
We've come a long way since the first iPhone supercharged the mobile web.

Essay



Right on time for the festive season, a tree adventure.

Code



Josh W. Comeau shares his insightful CSS Reset. Time to study it, and use it.

Note



Gunnar Bittersmann asks about the effect on the alt text.

Note



On the intersection of progressive degradation and graceful enhancement.

Essay



Looks like Manuel Matuzović is playing "the neverending own site structure game".

Note



"Start with the content", says Vasilis van Gemert.

Note



Thanks to Heydon Pickering's "Webbed Briefs".

Note



@webstoriesconf 2021, from Lille (France) straight to my home.

Event



tl;dr pseudo styles are not really a thing.

Code



It has actually more syllables than the full name.

Note


The list above contains eleven entries, but there are a lot more in other sections on this site. To see what else is going on, you may want to head over to the home page or browse using the navigation below.